It's difficult to summarize the transition from Zürich on Wednesday to Paris on Thursday. Before arriving, we were told we might be disappointed. We were warned about being pick-pocketed. We even knew about the rats — courtesy of Ratatouille. And as we slowed into Paris towards the Gare de Lyon, the sense of a dense metropolis complete with pervasive graffiti did little to dissuade these external impressions:

But after navigating the train station and subway lines towards our hotel, we ascended to encounter this first exposure to the incredible architecture of Paris, the Hôtel de Ville: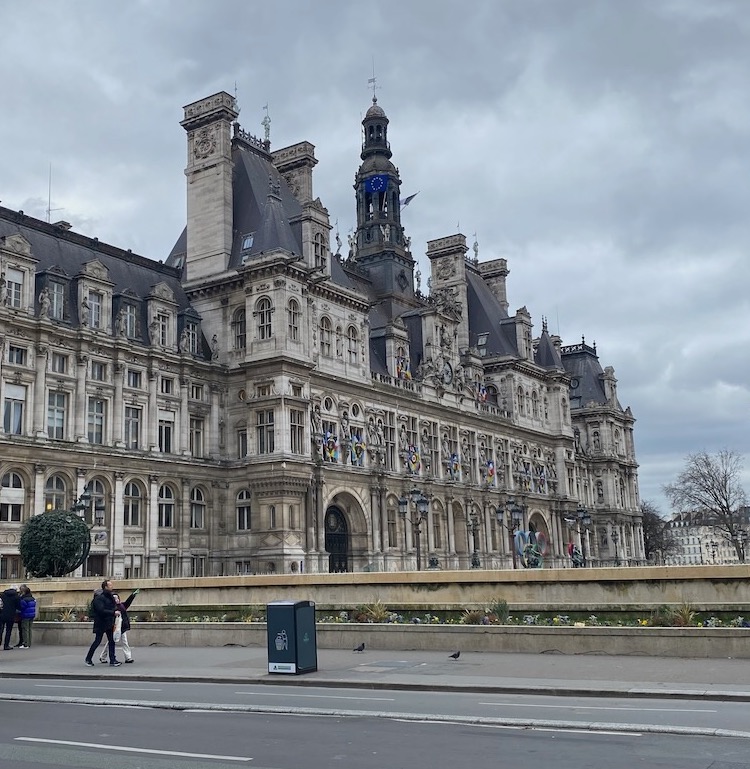 As we explored but a slice of the centuries of history interwoven with modern life in this enormous city, we quickly regained a sense of wonder. Though we still clutched our passports and wallets.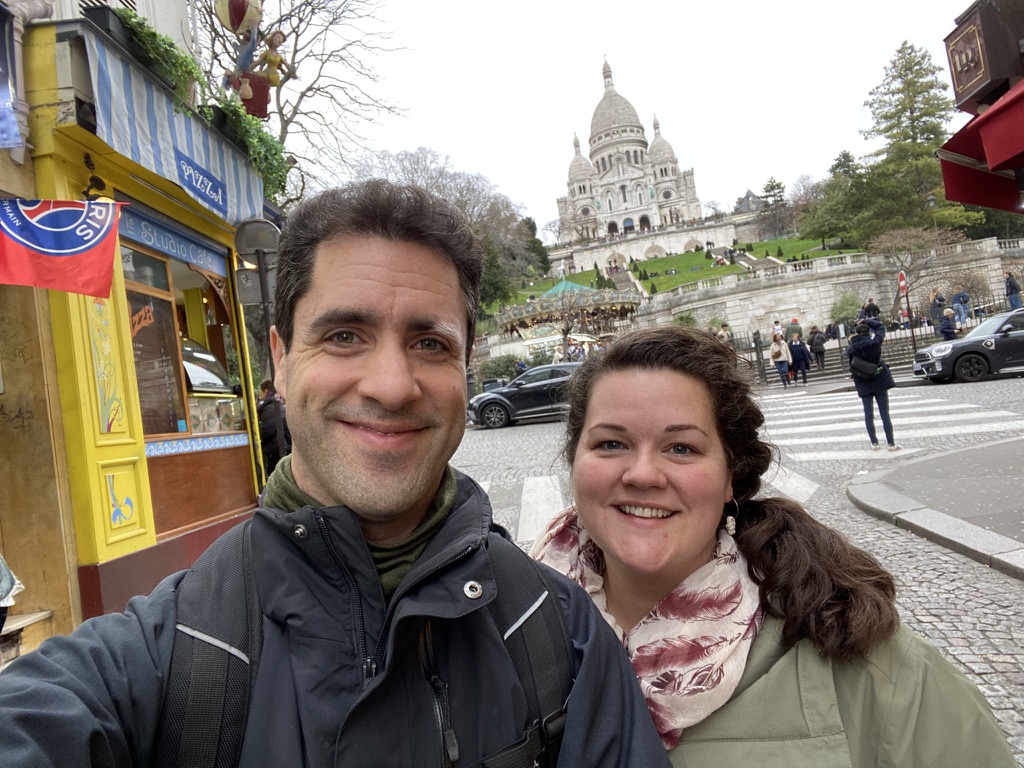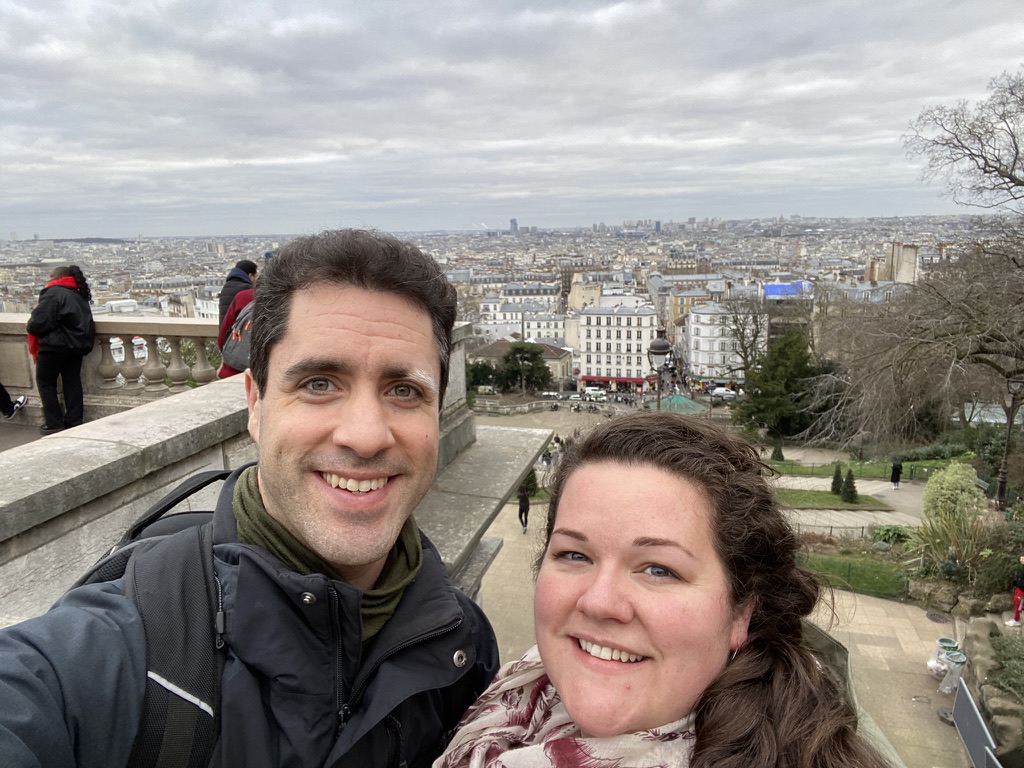 The highlight of our arrival day was the panoramic view of Paris from La Basilique du Sacré Cœur. After a tour of the inside — itself a marvel, but in which we honoured the request not to take pictures — we ascended some 270 steps to the dome of the building:
Perhaps because of the climb and the modest entrance fee, there were far fewer people seeking out this view than those at the base of the building. Encouraging signs along the way counted down the remaining distance. We definitely needed that encouragement — I think my Apple Watch recorded 37 flights of stairs that day!
But the climb was worth the exhausted calf muscles, not least because it gave us a glimpse of the Eiffel Tower: a destination we did not plan to see this trip.
Our second and only full day in Paris began with a traditional French breakfast of coffee, freshly squeezed orange juice, freshly baked bread, and of course a croissant and a pain du chocolat:
It has been explained to me that the wonder of Parisian croissants isn't that they are miraculously better than croissants elsewhere — Receiver Coffee back home is almost as tasty, if not quite as lucious — it's that croissants are incredible everywhere. Not once did we have mediocre bread of any kind, regardless of the restaurant we chose. There was also something about the ingredients or baking process that left us feeling "good" instead of "heavy" after each meal.
We expected the temperature to be warmer than back home — even accounting for the deep freeze briefly blanketing the east coast this weekend — but we were not prepared to see flowering plants and fruit trees simply sitting outside. A Parisian winter of slower growth contrast with the white bedsheets that shut down almost everything for months at a time in Canada.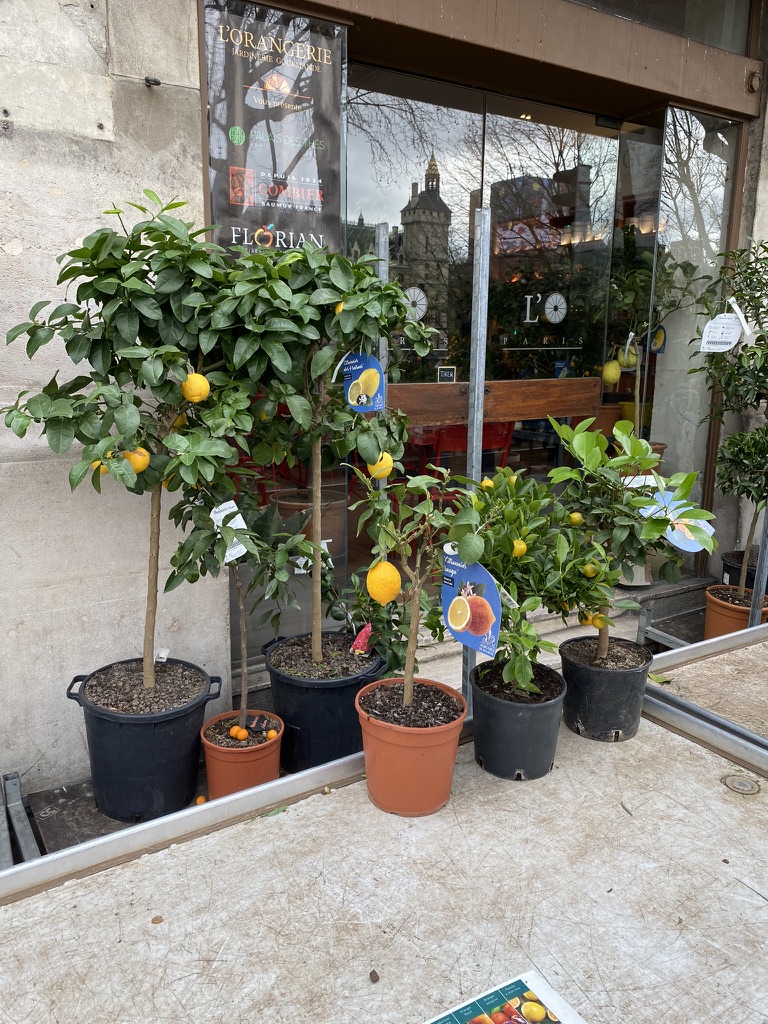 The highlight of our second day was the Louvre museum. Newbies as we were, we expected to see the famous glass pyramid, but we had no idea that the surrounding building was the museum itself. None of our pictures can capture the scale of this ancient artifice, itself so often passed over to view the contents within.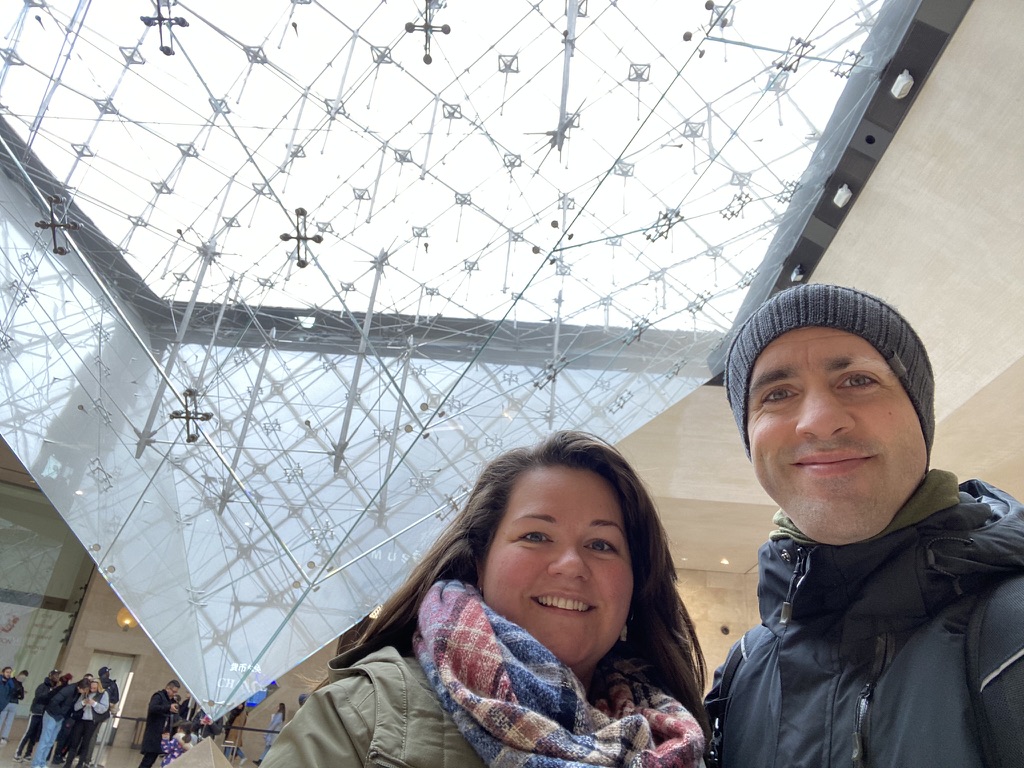 Within, perhaps my favourite discovery were these twin paintings of David battling Goliath, mounted back to back and giving the appropriate perspective from that angle: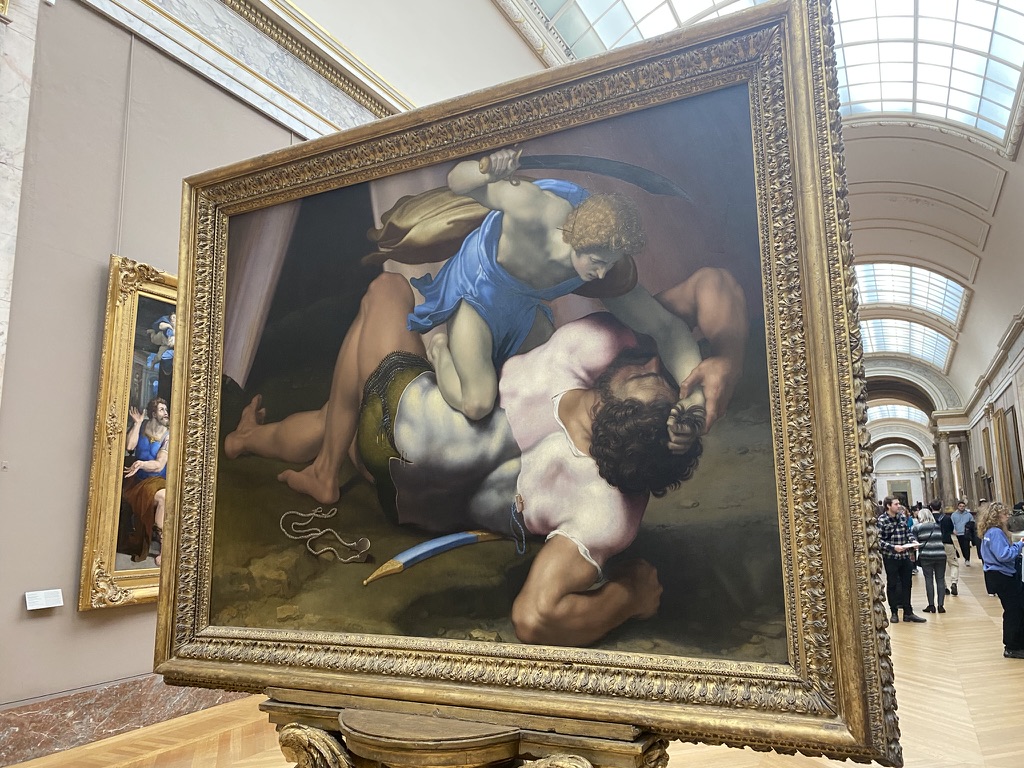 Charity and the children, as part of our homeschooling efforts, have been studying a variety of artists and their works. So it was with great joy that she found herself "reacquainted with old friends" as together we encountered familiar works from Delacroix, Gainsborough, Monet, Giotto, Constable, and Da Vinci.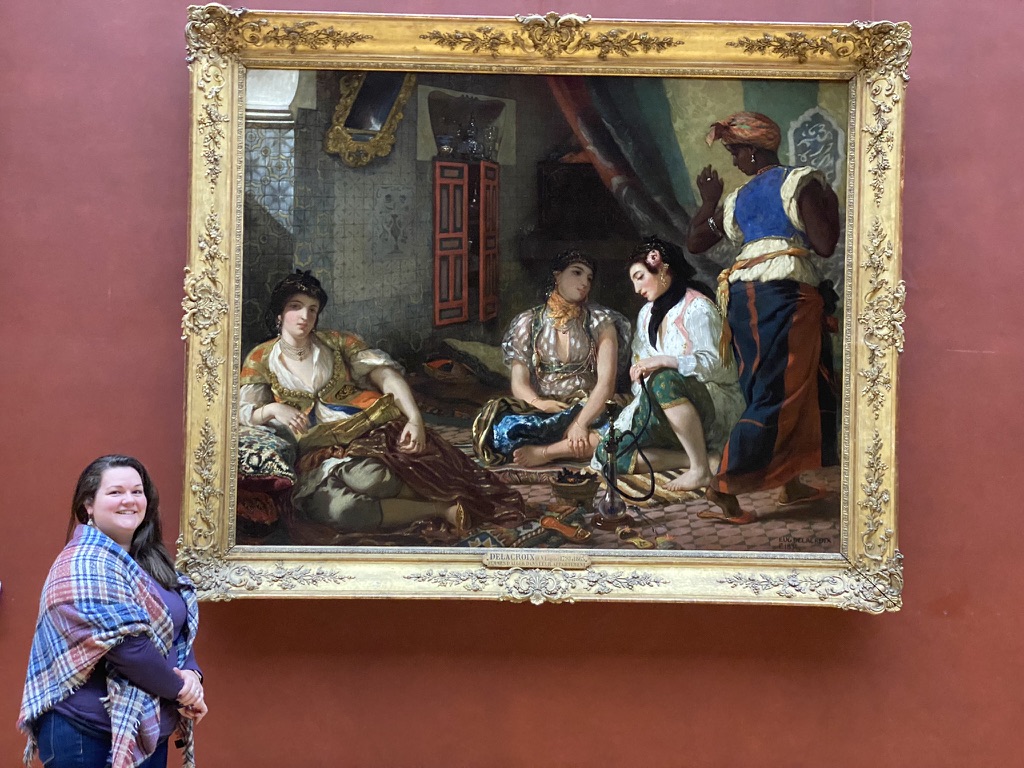 Though we had read about the size of these paintings, once again we found ourself unprepared for the sheer size of many of these works of art.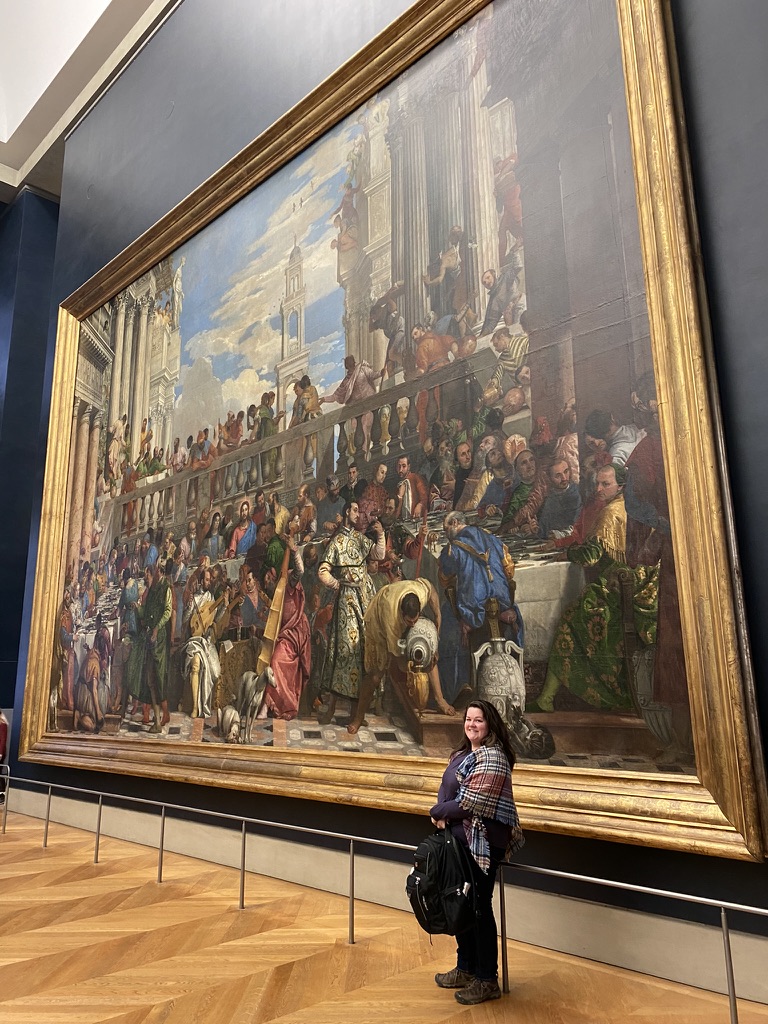 Despite spending nearly seven hours at the museum, we really only explored the top floor, and that without spending more than a few minutes per room. After passing by the lineup to see the Mona Lisa and wandering deeper into that top floor, we once again found the crowds replaced by just a few brave souls willing to keep walking for so long. It was here we discovered the works of Jean Jouvenet and his masterful depiction of so many familiar Biblical scenes.
His works were also some of the widest paintings we had found!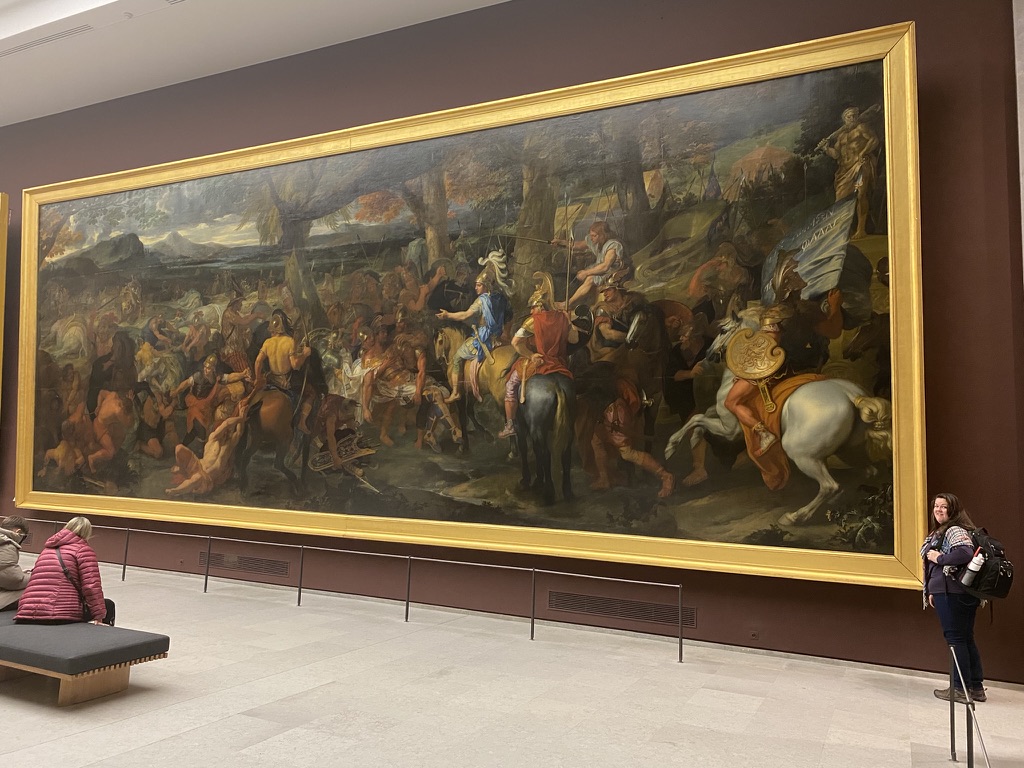 A word to wise parents. While there is much to enjoy at the Louvre, it is impossible to avoid certain types of artwork or sculptures that many might find inappropriate. I fully recognize the significance of these artists' works, but simultaneously remain aware of the inherent sinfulness of mankind. There is a reason Adam and Eve sought to cover themselves immediately after disobeying God.
After a last push through the Richelieu, we exited the Louvre to discover this curious mirrored construction, labeled on Google Maps as the Place du Palais Royal. What boggled my mind was the perfectly angled glass reflections designed to create the illusion that the building was transparent! My Google-fu has failed me in finding an explanation for this building — if anyone knows, please let me know!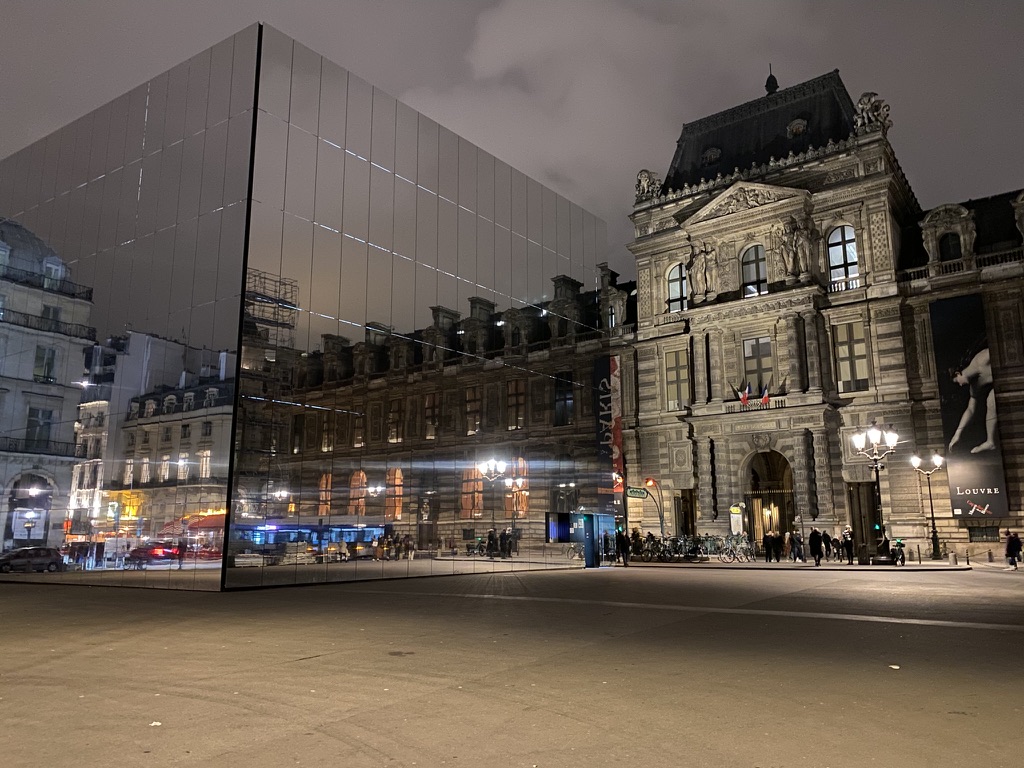 Our final, half-day in Paris began peacefully with breakfast at another corner cafe and a walk around the Notre-Dame, currently under heavy renovation due to the fire in 2019. As we walked, Charity recounted the story of the Hunchback of Notre-Dame, a tale by Victor Hugo and author of the story behind a play we will see tonight in London.
Mindful of the time, we checked out and made our way to Gare du Nord to catch a train to London for the next leg of our journey. Our hope was to arrive relaxed, with plenty of time to board the train.
Unfortunately, this is when the flaws of the Paris transit system began to cause us grief. No doubt it works well for the millions of people accustomed to using it daily, but as new users, the onboarding flow deserves some serious scrutiny.
Our woes actually began back on day 1, when we purchased the Paris Visite travel pass. In Zürich, the equivalent pass was valid for 24 hours from the time of first usage, perfectly fitting our expected timeframe there. I purchased the 2-day pass, believing it would cover us until departing 48 hours later on Saturday. After paying, the ticket attendant asked me if I wanted it to start today, and then wrote the dates for Thursday and Friday on the little scrap of paper. I asked if it was good until Saturday, at which point she explained that it was only valid for "two days", despite most of Thursday having already passed. Le sigh.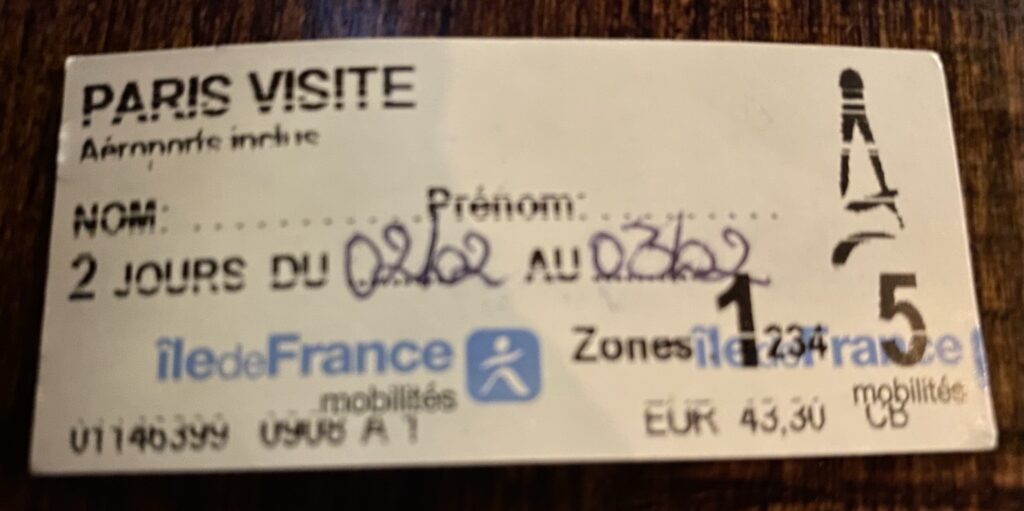 We then immediately had trouble using the little pieces of paper. Unlike the unrestricted access in Zürich, there were gates everywhere. After putting the tiny strip of paper into all the orifices we could find on top of the gate — presumably looking like the tourists we were! — we finally found the hole on the front into which the ticket was scanned and reappeared out the hole in the top. No arrows or explanation anywhere: you're just supposed to know! Le sigh.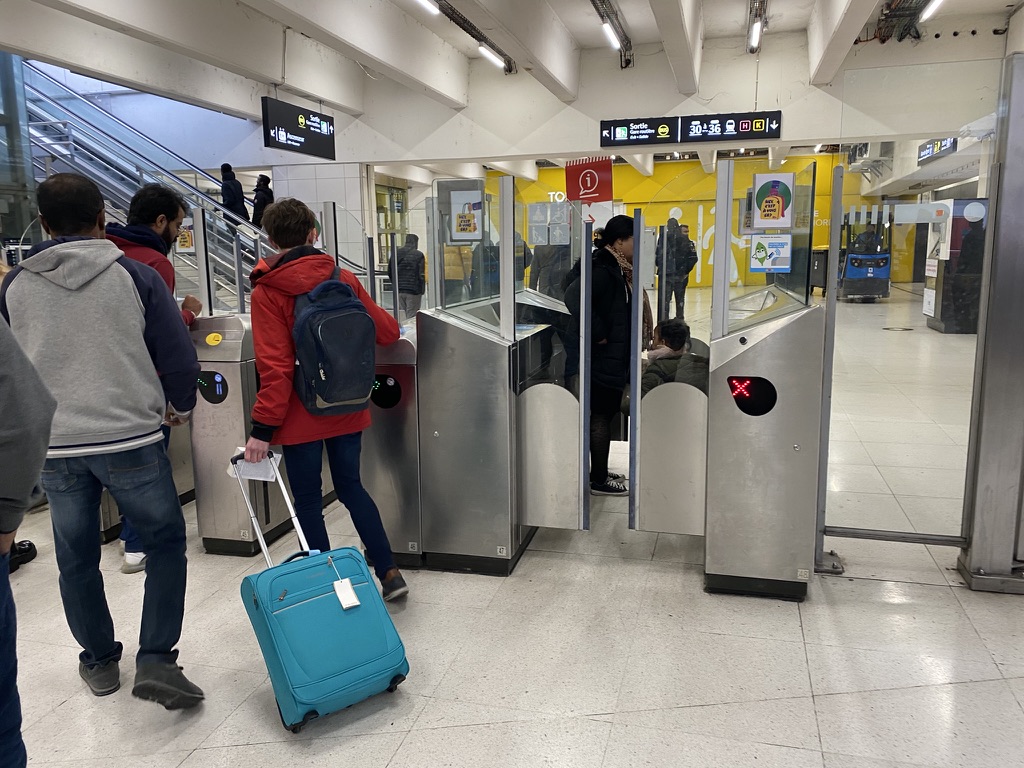 The next hurdle was navigating one's way within the subway station. To their credit, the signs clearly identified the metro line and direction of travel, but we frequently found forks in the subsequent hallways with no additional signage, forcing us to backtrack after we inevitably went the wrong way.
We figured out enough to survive our stay thereafter, buying a second single ticket on Saturday to make our way to the train station. Unfortunately, this required us to change metro lines, and we once again took the wrong hallway, "exited" the station (all while staying underground), and found our tickets didn't allow us to re-enter the adjoining metro. The staff were kind enough to issue us a replacement ticket, explaining that it was the "other hallway." Le sigh.
Finally, upon our arrival at Gare du Nord, we were shocked to discover that one had to have a ticket simply to exit the facility. That's right, there was no way out unless you had held onto that strip of paper. To their credit, there were signs… right on the exit gates themselves. We had kept the tickets, praise the LORD, but at this point I began panicking slightly as I worried about the time.
Two more exit gates, and we were finally out. Our train didn't appear on the timetable, but I was expecting not to see it given how many other trains were supposed to leave first. Charity and I began to hunt for a coffee shop, when my Googling suggested I take a peek upstairs for boarding this particular train. To my surprise, I found we still had a full fledged customs process to get through — presumably courtesy of Brexit. Le sigh. Clearly I've been spoiled by the Eurozone transition from Switzerland to France.
We made our way through security with minimal fuss — thankfully, no need to dispose of fluids like boarding an airplane — and with 17 minutes to spare finally decided to get that coffee and a meal for the ride. As the final coffee was being poured, I hear over the loudspeaker, "The train to London St. Pancras is departing… momentarily." PANIC!
Charity and I rushed to the platform, looking for carriage 7, and as we passed carriages 9 and 8 the doors there began to close. I flailed wildly at the staff outside, thinking we had literally just missed our only chance to get to London and the play that night, misinterpreting their raised hand as "stop, you're too late." Charity, to her credit, kept her calm, realizing far more quickly that they had simply closed the doors to the dining car and that the staff were encouraging me to slow down as I didn't have to rush.
My face must have betrayed my panic, as the staff laughed as I hurried on, rushing into the right car, finding our seats and hoping we were actually even on the right train. It took a good 20 minutes before I de-stressed and realized we hadn't missed anything, and actually would have been fine for another 10 minutes or so. Le sigh.
I hope you can understand why I captured very few photos in this dastardly attempt to make our way to the next leg of our journey. Excited to finally be heading to the motherland!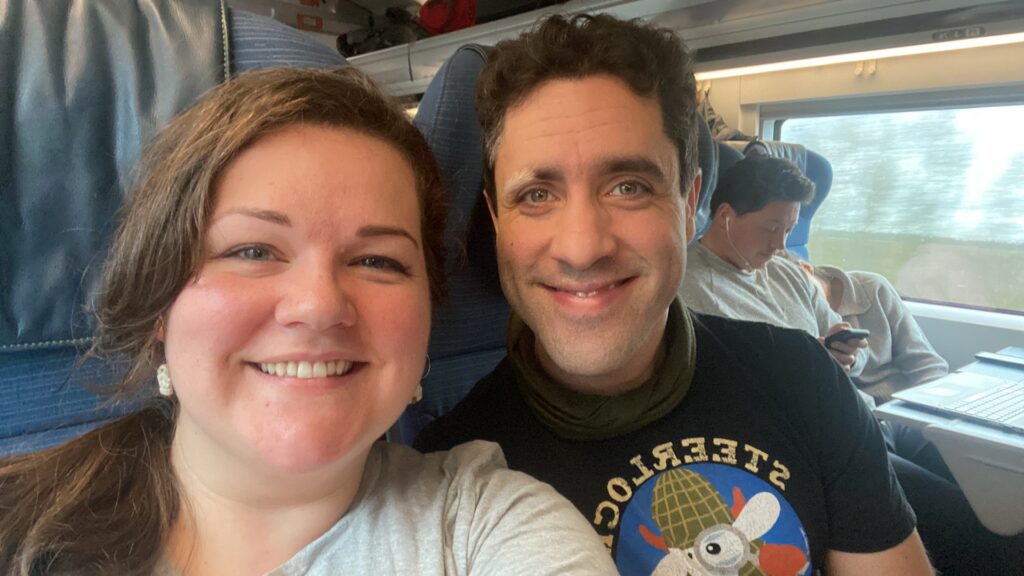 Leave a Comment